About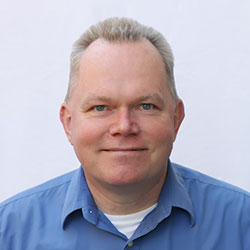 Frank M. Kromann has spent more than 30 years solving business problems using software and technology. Since the introduction of the first web browser he has developed systems with web technology on Unix, Linux, Windows and Mac platforms, with the primary focus on PHP, JavaScript, C/C++, and other languages.
He has contributed several PHP extensions over the years and has been a member of the PHP development team since 1997. Previous publications included several articles in PHP Magazine and he was the co-author on PHP 5 Recipes.
Frank M. Kromann has held managing positions for more than 20 years, leading both smaller and larger teams in development and implementation of business systems and processes utilizing databases and programming. He is currently an Engineering Manager at Panasonic Avionics and the CEO and co-founder of Web by Pixel, Inc.
Frank M. Kromann holds a Master of Science degree in Electrical Engineering from the Technical University of Denmark.